Sheila Dundon, SHRM-SCP, SPHR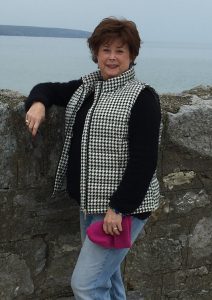 Sheila Dundon is an organization effectiveness strategist, executive coach, trainer and facilitator.  Her consulting career began after 2 successful careers in the fields of education then Human Resources.  Sheila applied what she learned in the retail, education and engineering consulting industries to help her client businesses attract, develop and retain great talent. Today, as founder of Priority Leadership Group, Sheila's passion is to help organizations develop into great places to work. Using the action research process, Sheila shows her clients a reflection of their current state and works with them to design and implement their vision for the future. This method not only accelerates the development and succession of leaders, it drives organizational results. Sheila is certified by Society of Human Resource Management as a Senior Certified Professional (SHRM-SCP) and by the Human Resource Certification Institute as a Senior Professional of Human Resources (SPHR). She holds a Master of Science in Industrial Organizational Psychology from San Francisco State University, and degrees from Notre Dame de Namur University, including a California Teaching Credential and Bachelor of Science in Behavioral Science.
To contact Sheila directly call 831.601-1112 or email her at Sheila@PriorityLeadershipGroup.com
Dale Radcliff, CMC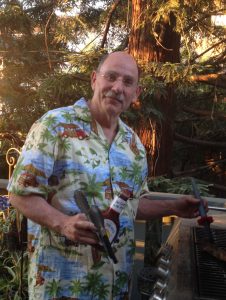 Dale Radcliff is a skilled consultant, facilitator, trainer, mediator and leadership coach who can communicate key business principals in plain English and bring practical results-oriented solutions to clients.
Dale has helped businesses in many ways through-out his extensive business career as a business owner,CFO, banker, strategic and market planner, business coach and consultant. His unique understanding of business and how to effectively support growth in client organizations comes from his intimate involvement with business via several perspectives– his ownership and managing the sale of two start-up companies to FORTUNE 1000 companies, in lending many millions of dollars to mid-market and large corporations, and his consulting, coaching and facilitating of dozens of CEO's in peer boards—all with the goal of improving the quality of leadership, performance and growth. In his work with larger organizations, Dale also provides executive training with global technology firm sales forces to improve their understanding of business strategy and how to communicate financial value to their enterprise clients
Dale holds both Bachelor of Science and MBA degrees from the Haas School of Business at UC Berkeley as well as having successfully completed executive marketing programs through Columbia and Harvard Universities.
To contact Dale directly call 510.290.9346 or email him at Dale@PriorityLeadershipGroup.com
Since 2008, our organization has grown and changed substantially. Without PLG's guidance, this transition could not have been as successful. Their work focused on leader, team and organizational assessment and development and included succession development to help the department develop core competencies so people are ready when new assignments come along. Additionally, PLG provided executive leadership coaching, team coaching, and organizational effectiveness oversight on various committees and task forces. If your team is going through similar growth changes, I would HIGHLY recommend Priority Leadership Group as a partner to guide you through these changes and challenges successfully.

Chris Gaucher
Director, IT Cyber Security and Information Assurance, Research University