Priority Leadership Group helps CEOs improve organizational performance through short and long range planning, effective management practices and consistent business function execution. These business strategies are successful when there is a plan to attract, develop and retain a workforce committed to achieving  results.
Consultative Coaching
CEOs today understand the value of having a coach for themselves and their key team leaders.  The private nature of the relationship with a coach allows you to really look at yourself and consider what might be holding you back from greatness as a leader.  Through a 1:1 personalized development program, Priority Leadership Group provides the sounding board and mirror you and your key contributors need to become more effective leaders.
Read More →
Strategic Execution
Obtaining clarity about your mission, vision, and values has never been more important in these fast changing and highly competitive times. Working with your senior leadership team, Priority Leadership Group guides you in the development and strategic execution of your and goals and direction, by setting priorities and focusing on those priorities.
Read More →
Talent Management
To stay competitive and well funded, CEOs know that selecting, developing and retaining top talent capable of influencing and engaging others is essential to building a highly productive and aligned workforce that can execute your plan. Priority Leadership Group provides researched, proven  procedures to hire the right person the first time. Organizational Effectiveness methodologies become standard practice to develop and retain your top performers.
Read More →
Priority Leadership Group is a Great Value!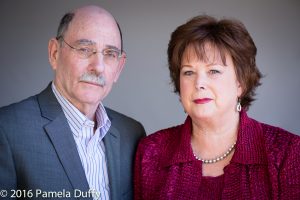 The competitive advantage of Priority Leadership Group is our unique, holistic approach. When you work with Priority Leadership Group, you not only receive expert business planning and execution but also expertise in attracting, developing and retaining top talent from a behavioral science perspective.  Sheila and Dale work as a team to help you improve your performance, bringing their collective expertise to bear on solving business problems and creating solutions that address the business and the people aspects of your enterprise.
For example, if you are not getting the results you expected from your marketing investments, Dale works with you to see if your marketing efforts are aligned with your vision and the direction you want to take your organization. Sheila may look at the staff supporting the marketing function to determine if you have the right person in the job to achieve your marketing goals.
When you work with Priority Leadership Group, you are dealing directly with business owners like yourself. This allows flexibility to expand the scope, or adjust the schedule whenever you need to.  Priority Leadership Group is fiscally responsible to your business too. For small business owners, it can be a shock the first time you hire a consultant. Priority Leadership Group understands this and will work with you to find ways to control and minimize the costs of projects.